Arts and Culture
Brightmusic Society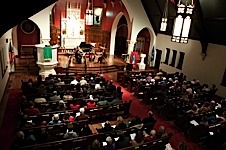 Located in Edmond, Oklahoma, Brightmusic Society provides chamber music concerts performed by the area's finest professional musicians. In 2011, The Kerr Foundation provided a grant to support Brightmusic's 2010-2011 seasons, which consisted of: 1) five regular-season concerts of two performances each, and 2) a four-concert Bach-Brahms Festival at the end of the regular season.
Canterbury Choral Society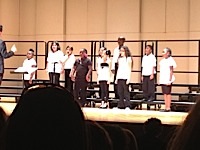 Canterbury Choral Society was formed in 1969 to enhance the cultural climate of Oklahoma with the performance of great choral masterworks and to provide singers in the metro area with an opportunity to utilize their talents. A recent grant provided by The Kerr Foundation made it possible for Canterbury to continue its music education outreach for at-risk youth at Boys and Girls Clubs in Oklahoma.
Central Oklahoma Ballet Company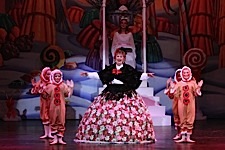 The mission of Central Oklahoma Ballet Company is to enhance the cultural life of central Oklahoma through the beauty of classical dance and the excitement of theater. A grant from The Kerr Foundation in 2011 made it possible for the presentation of "The Nutcracker" performed by the Central Oklahoma Ballet Company and produced by the Oklahoma Community Orchestra.
Children's Museum of Denver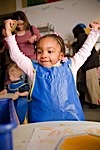 Children's Museum of Denver provides a creative community for both children and adults alike and also provides support to parents and other caregivers so they better understand their critical role in early education. The Kerr Foundation provided a grant to support the Museum's new exhibit entitled "Kinetics" which was planned to spark children's creativity and interest in science, technology, engineering and mathematics.
City Arts Center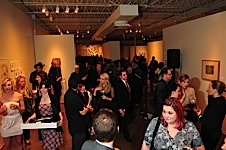 City Arts Center opened its doors in 1988 in Oklahoma City to provide visual and performing arts education through classes and workshops, as well as exhibitions, lectures, and special art-related programs, and to provide a collective space for other non-profit arts organizations to meet and conduct art activities. A recent grant from The Kerr Foundation provided the costs for art exhibits from local, national, and international artists to be offered in the Eleanor Kirkpatrick Gallery at no charge to the public.
Indigenous Cultural Preservation Project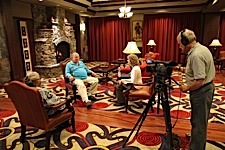 The Indigenous Cultural Preservation Project offers a unique service of preserving indigenous cultural beliefs, practices and traditions, while developing educational materials for school aged children and the public as well. The Kerr Foundation recently provided funding to record, both by print and video, certain traditional Cherokee/Keetoowah stories as told by Crosslin Smith, a Cherokee elder, leader and practitioner.
New Mexico Jazz Workshop, Inc.

A grant provided by The Kerr Foundation in 2011 allowed New Mexico Jazz Workshop, Inc. the opportunity to initiate the South Valley Band Project which provides after-school jazz education and performances for at-risk middle school students who otherwise would not have access to such cultural activities.
Reduxion Theatre, Inc.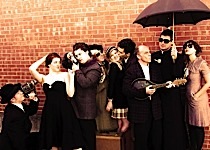 The Kerr Foundation provided funding for the 2011-2012 season of Reduxion Theatre, Inc., an Oklahoma City based classical and contemporary theatre company. These funds specifically were directed for three main-stage plays, a Metro Library educational system tour and a multi-day Jane Austen Festival.